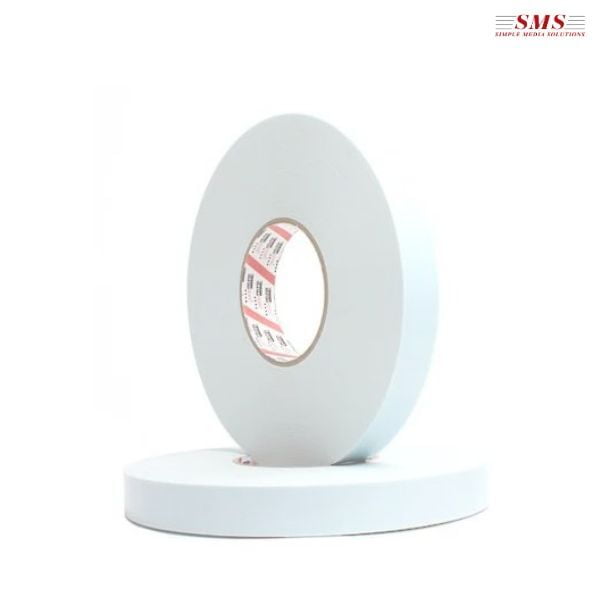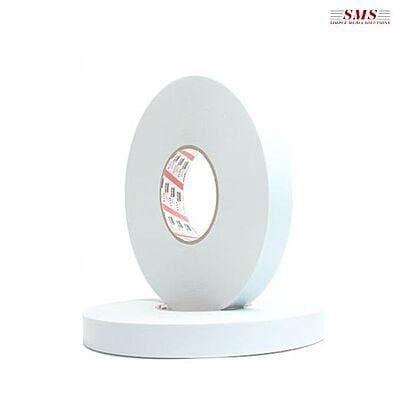 Double Sided Foam Tape 24MMx50M
When it comes to reliable adhesion, look no further than our premium Double Sided Foam Tape, measuring a generous 24MMx50M. Whether you're tackling DIY projects, crafting, or professional applications, this versatile tape is your secret weapon for securing a wide range of materials.
Key Features:
Superior Bonding Strength: Our Double Sided Foam Tape is engineered for exceptional bonding strength, ensuring your projects stay securely in place.

Easy Application: With its user-friendly design, you can effortlessly apply this tape to various surfaces, making it suitable for both beginners and experienced users.

Long-Lasting Durability: This tape is built to withstand the test of time. It maintains its adhesive properties even in challenging conditions, making it perfect for both indoor and outdoor use.

Versatile Applications: From home repairs and crafting to industrial projects, our tape is your go-to solution for bonding materials like wood, metal, plastic, glass, and more.

Generous Length: With 50 meters of tape on each roll, you'll have plenty to tackle multiple projects without frequent replacements.

Professional-Grade: Trusted by professionals and DIY enthusiasts alike, our Double Sided Foam Tape delivers consistent results every time.
Why Choose Double Sided Foam Tape?
When precision and reliability matter, our Double Sided Foam Tape rises to the occasion. Here's why our customers love it:
Versatility: Whether you're mounting photo frames, insulating doors and windows, or creating intricate craft projects, this tape is your trusty companion.

Strong Adhesion: Say goodbye to worries about items falling or shifting. Our tape's strong adhesion keeps everything securely in place.

Weather Resistance: Rain or shine, our tape maintains its grip. It resists moisture, ensuring a reliable bond even in outdoor applications.

Clean Aesthetics: With its clear appearance, this tape blends seamlessly with various surfaces, preserving the visual appeal of your projects.

Ease of Removal: When it's time to reposition or remove your bonded items, our tape leaves no messy residue behind.
How to Use:
Ensure the surface is clean and dry before application.
Cut the desired length of tape using scissors or a utility knife.
Peel off the liner to expose the adhesive on one side.
Apply the tape to your chosen surface, pressing firmly to secure it in place.
Remove the liner from the other side and affix the second surface, ensuring proper alignment.
Press both surfaces together for a strong, lasting bond.
Get Your Double Sided Foam Tape Today!
Upgrade your bonding game with our Double Sided Foam Tape 24MMx50M. Whether you're embarking on a home improvement project or crafting something special, trust in the adhesive strength and versatility of our premium tape. Shop now and experience the difference for yourself.