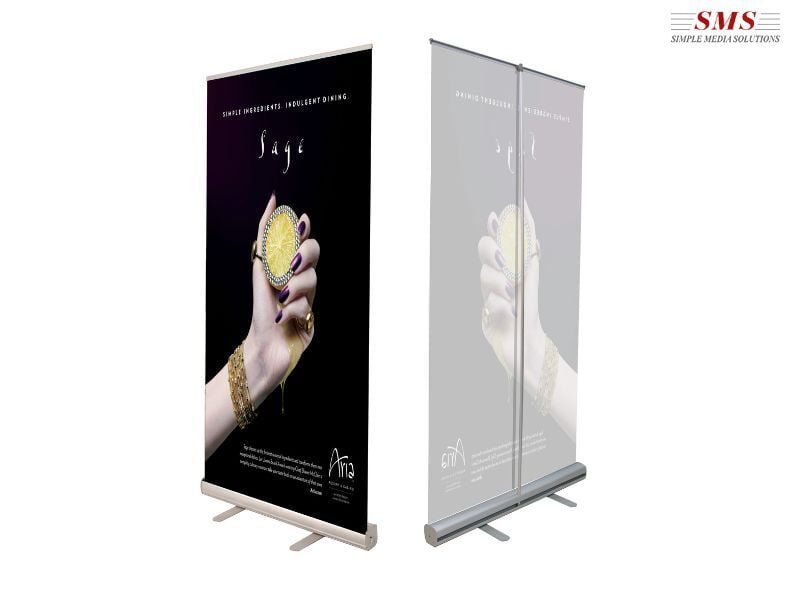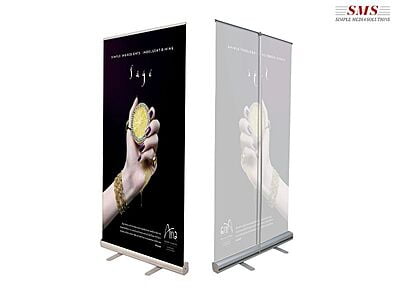 Rollup Stand B/ B Silver Single Sided With Clip Bar 1Mx2M
Branding in tight spaces with the flexibility to move it around is best achieved with the assistance of roll-up stands. A roll-up stand is a mechanism featuring printed graphics on a retractable material, making it easily portable and lightweight.
These stands are also known by various names, including pull-up banners, pull-up display banners, double-sided pull-up banners, trade banners, foldable banners, banner holders, roll-up banner stands, banner standees, collapsible banners, and standing banner stands.
The advantages of roll-up stands include:
High-quality full-color fabric printing, using your own artwork.
Simple setup and handling, complete with a convenient carrying bag.
Remarkably lightweight.
User-friendly for changing graphics to suit your display needs.
Effective for showcasing products.
You can create an attention-grabbing, affordable, and portable display with vibrant colors in large formats, perfect for attracting people at your retail store, trade exhibition, or promotional event.
What Simple Media Solutions FZ LLC Offers: Simple Media Solutions FZ LLC provides an extensive range of roll-up stands to assist clients in achieving effective and cost-efficient marketing. These roll-up stands are available in Dubai, UAE, and come in various sizes, including 80cm x 200cm, 85cm x 200cm, 120cm x 200cm, 150cm x 200cm, 200cm x 200cm, and A4 Size Mini.